If you've thought about sending greeting cards, whether for personal or professional occasions, you may be stumped about the best ways to sign them. While writing greeting cards involves several aspects, the one that leaves the final impression is the signature. Explore the following simple tips for signing a greeting card.
Words to Use When Saying Thank You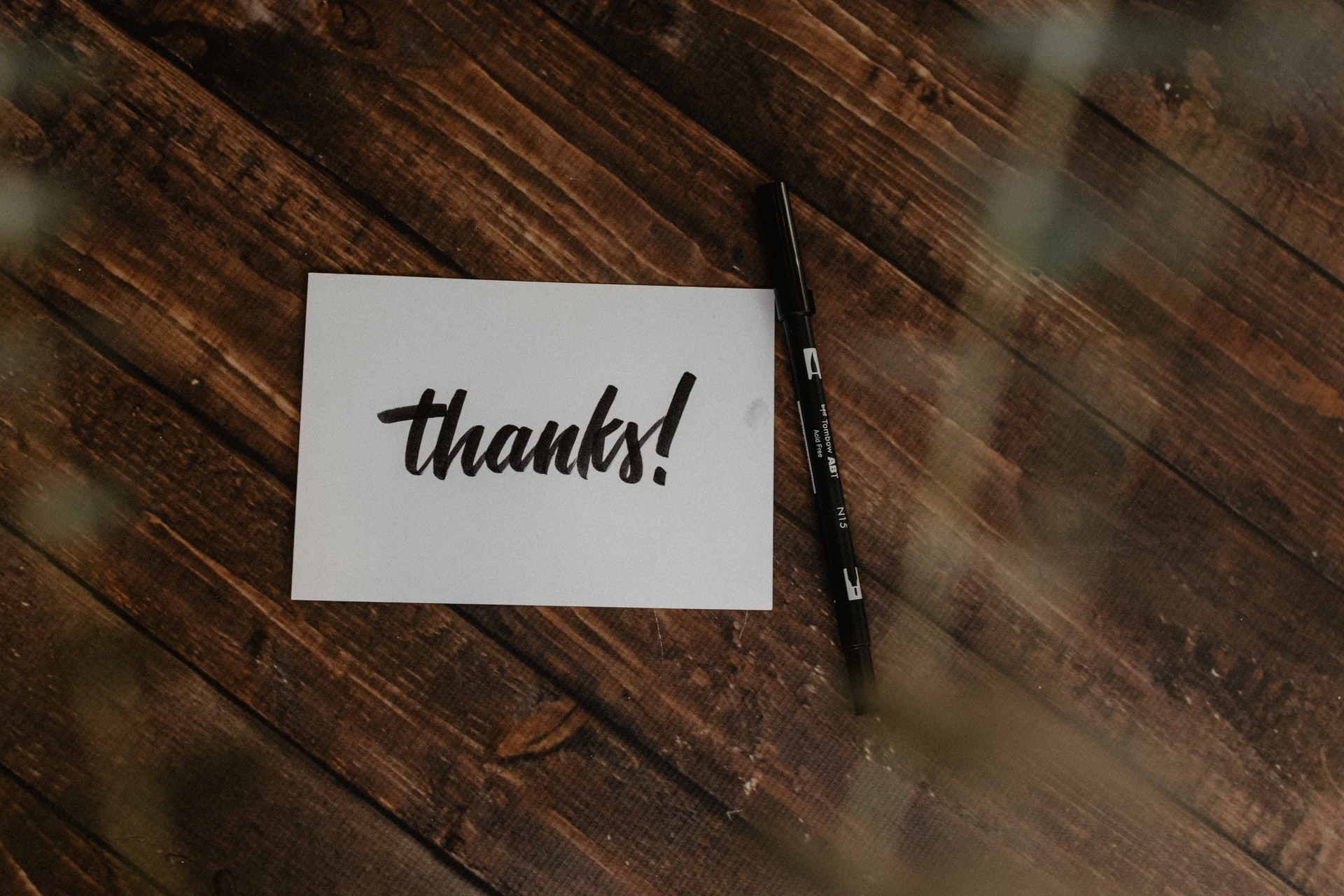 Image via Unsplash by kellysikkema
If you want to say thank you, you'll need to consider the context in which you're expressing your thanks. You could be acknowledging receipt of a birthday present or a time someone close to you has helped you in a meaningful way.
For these occasions, you will be able to make your signature more personal than in a formal situation. Depending on your specific circumstances, you can choose to sign your card with words such as "love," "your friend," or a simple "sincerely" or "respectfully."
Note the proper way for how to sign a card is with consistent punctuation. Make certain you capitalize the first letter in your closing, then leave a comma before moving onto your signature. Carefully proof the text of your card for careless spelling and grammatical errors.
Words to Use for Professional Situations
You'll encounter business-oriented occasions when you want to sign a greeting card professionally. Focus your signature in a way that will leave a positive impression with others about your professionalism.
Focus on creating a simple professional message throughout the content of your greeting card. Avoid colloquialisms and informal, casual language if you do not know your recipient well. You can close with a phrase that simply says "thanks again" or "sincerely" to maintain your professionalism.
Words to Use When Sending Condolences
You may need to send a card to acknowledge less pleasant circumstances in life. If this situation is the case, then you will want to keep your tone sympathetic in nature while letting your recipient know you are thinking of him or her.
In these situations, you are best in closing your card with an expression or phrase such as "my condolences," "in sympathy," or "wishing you the best."
Words to Use When Leaving a Postscript
You may not come across too many postscripts, or certainly not in the way they were originally intended. When someone writes "P.S." in a card, what the individual is conveying is that he or she has forgotten to include an important piece of information in the text of the body of the material but did not want to leave it out of the letter or card entirely.
You want to avoid a postscript in a professional greeting card, as its inclusion may not give the professional touch you want to convey. But if you use a postscript in a more personal context, it can be an engaging way to end your message with a side note or a short quip.
Remember, you have plenty of ways to sign a greeting card. Use the tips above to choose the format and wording that best fits your situation so that you can connect with your recipients in a clear, meaningful way.